War Against Iran, What War Against Iran?
[Counterfactual] Advertisement published in Britain's Financial Times a few days ago
[Given that many nuclear devices are currently in the hands of war criminals (US government and Israel's Zionist government), will the
Financial Times
be affording Iran, a country without nuclear weapons, an opportunity to advertise accordingly in its newspaper? Is the Pope a Nazi paedophile? Could us Western Racists even imagine it?]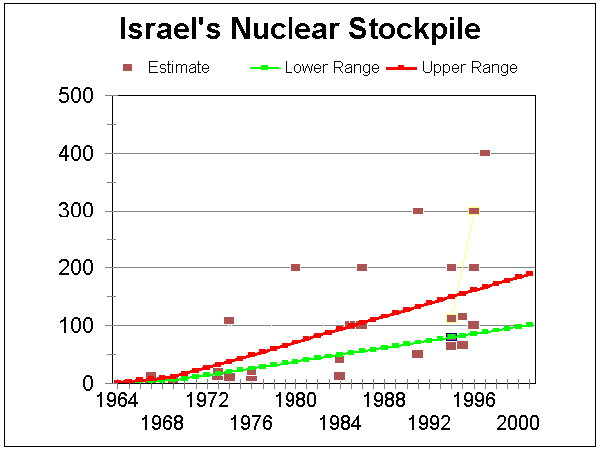 Extended Media Update on the Continuing Iranian Crisis
:
["Oh, but why aren't the BBC and ITV and CNN and Fox reporting on all this if its true; after all, they're the authorities, they're the independent medjaa that have colonised our world-view, they wouldn't betray us or anything would they? Unless they had a reason, surely?"].
The Iran Plans
One of the military's initial option plans, calls for the use of a bunker-buster tactical nuclear weapon, By Seymour M. Hersh
Air Force planning groups are drawing up lists of targets, and teams of American combat troops have been ordered into Iran, under cover, to collect targeting data and to establish contact with anti-government ethnic-minority groups. The officials say that President Bush is determined to deny the Iranian regime the opportunity to begin a pilot program, planned for this spring, to enrich uranium.
You Can't Win One War, Start Another
By Paul Craig Roberts
The Bush regime currently has wars underway in Afghanistan and in Iraq and can bring neither to a conclusion. Undeterred by these failures, the Bush regime gives every indication that it intends to start a war with Iran, a country that is capable of responding to US aggression over a broader front than the Sunni resistance has mounted in Iraq.
Iran: The Next Neocon Target
HON. RON PAUL OF TEXASBefore the U.S. House of Representatives , Windows Video and transcript
Once again we're unilaterally declaring a pre-emptive war against a country and a people that have not harmed us and do not have the capacity to do so. And don't expect Congress to seriously debate a declaration of war resolution. For the past 56 years Congress has transferred to the executive branch the power to go to war as it pleases, regardless of the tragic results and costs.
Bush 'planning nuclear Iran strike':
Article in New Yorker says that U.S. government is preparing a massive campaign to neutralize Iranian nuclear sites. Iranian President Ahmadinejad is compared in the White House to Hitler
Philip Giraldi: Deep Background :
It is hardly a secret that the same people in and around the administration who brought you Iraq are preparing to do the same for Iran. The Pentagon, acting under instructions from Vice President Dick Cheney's office, has tasked the United States Strategic Command (STRATCOM) with drawing up a contingency plan to be employed in response to another 9/11-type terrorist attack on the United States.
ElBaradei: Iran nuclear program not diverted :
The International Atomic Energy Agency (IAEA) chief Mohamed ElBaradei said here Thursday night his agency has not seen any indication that nuclear material in Iran has been diverted or is being diverted to develop nuclear weapons.
US, Allies Mull Bypassing UN To Pressure Iran:
U.S. officials and allies are talking about forming a " coalition of the willing" to bring pressure against Iran's nuclear program, citing dimming hopes for tough action from the United Nations, the Los Angeles Times reported Friday.
U.S. Officials Are Mulling Iran Strikes, Experts Say:
Key players in the Bush administration think a military confrontation with Iran is unavoidable, leading to stepped up military planning for such a prospect, according to several experts and recently departed senior government officials.
Why Israel can't wipe out Iran's nuke plants :
IRAN still poses a threat to Israel - as well as the Western and Arab worlds. That was the message conveyed by the former Israeli ambassador to Zimbabwe, Gershon Gan, at a UJIA-arranged talk at Liverpool's Harold House.
Moscow issues West a warning :
Russia's foreign minister, Sergey Lavrov, on Thursday warned the West against isolating his country from helping to broker disputes with Iran and other conflicts in the Middle East.
American Jewish Committee Pimps War With Iran:
The above advert appeared in the Financial Times: UK
AIPAC Pimps War With Iran:
The video and maps below are intended to help you better understand the escalating threat that is Iran's pursuit of nuclear weapons.
Two B-2s could take out Iran's nuclear assets':
Iran's nuclear weapons ambitions will be history by the time US President George W Bush leaves office, said a report published here.
Iran conducts fourth missile test:
Iran successfully test-fired an air-launched anti- ship missile Wednesday during war games in the Gulf, the fourth launch in six days, state television reported.
Iran's Persian Gulf oil bourse on track:
Iran is still insisting on opening a Persian Gulf oil bourse with the southern Iranian island Kish as its base, state-television reported Saturday. 'The issue has already been agreed upon and the oil ministry has been instructed to open this bourse in the Persian Gulf island of Kish,' Economic and Finance Minister Davoud Danesh-Jafari said.
If one side in a conflict goes nuclear, the other is bound to follow suit :
The Iranian crisis can only be understood as the inevitable result of Israel's US-backed WMD monopoly in the region
US blueprint for 125 nuclear bombs a year:
THE Bush Administration has unveiled a blueprint for rebuilding the US's decrepit nuclear weapons complex, including restoration of a large-scale bomb manufacturing facility.
[Oh, yeah, BTW, Bush and Friends on Democracy, Freedom etc:]
We support the election process, we support democracy, but that doesn't mean we have to support governments that get elected as a result of democracy
. =======>President G. Bush - Washington, D.C., Mar. 29, 2006
US House Passes Palestinian Anti-Terror Act :
The House International Relations Committee on Thursday, by a vote of 36-2 (McCollum & Blumenauer voting no), approved H.R. 4681, the Palestinian Anti-Terrorism Act, legislation that bans all non-humanitarian aid to the Hamas-run Palestinian Authority (PA).
Silence in class :
University professors denounced for anti-Americanism; schoolteachers suspended for their politics; students encouraged to report on their tutors. Are US campuses in the grip of a witch-hunt of progressives, or is academic life just too liberal?
Hamas: EU aid freeze is blackmail:
The Hamas-led Palestinian government has denounced a move by the European Union to suspend aid payments, saying it is a form of blackmail which will only hurt ordinary civilians.
War Against Iran, April 2006
Biological Threat and Executive Order 13292, By Jorge Hirsch
The US promised Russia and China that the UN Security Council statement just approved will not be a trigger for military action after 30 days; true to its promise, the US will attack before the 30-day deadline imposed by the UNSC for Iran to stop its nuclear enrichment activity, i.e. before the end of April. The "justification" is likely to be an alleged threat of imminent biological attack with Iran's involvement.
Will The U.S. Nuke Iran?
Professor of Physics Highlights The Dangers
New US policy to use nuclear weapons against non-nuclear countries has been officially formulated in two US government documents Nuclear Posture Review delivered to Congress in December 2001 and Doctrine for Joint Nuclear Operations dated March 15, 2005.
Iran says it has successfully test-fired a missile able to avoid radar: -
Iran successfully test-fired on Friday a missile with the ability to avoid radar and hit several targets simultaneously, the airforce chief of the elite Revolutionary Guards said.
Iran: Scenarios of an American strike:
The risks are great if Washington's neo-cons choose military options to prevent Iran from blocking US imperial designs for the Middle East
Nuking innocence:
Iran is being set up for "an unprovoked nuclear attack"
Manufacturing consent for war: UN Security Council calls on Iran to suspend enrichment-related activities:
Expressing serious concern that the International Atomic Energy Agency (IAEA) is unable to conclude that there are no undeclared nuclear materials or activities in Iran, the United Nations Security Council today called upon that country to re-establish full and sustained suspension of all enrichment-related and reprocessing activities.
UN demands Iran stop uranium enrichment work:
Iran remained defiant, saying that it was not seeking an atomic bomb and regardless of assurances, the United States and others would find new reasons to fault Tehran.
Iran rejects call to halt enrichment:
Iran refused Thursday to comply with a UN Security Council demand to freeze uranium enrichment, defying a call by major world powers to curb its nuclear program or face isolation.
World powers discuss next steps in Iran crisis:
Six world powers were gathering in Berlin on Thursday to discuss the next steps in dealing with Iran's nuclear programme, with Russia and China looking for assurances that there are no plans to use force against Tehran.
Russian warning over Iran crisis :
Russia has warned it will not support any attempts to use force to resolve the stand-off over Iran's controversial nuclear programme.
Iran to hold large-scale naval war games:
Today, Iran is calling for its rightful demands with strength and national unity and these exercises will show an increase of strength and preparedness, the navy commander added.
Government in secret talks about strike against Iran
:
By Sean Rayment, Defence Correspondent, 04/02/06, "Telegraph" -- --
The Government is to hold secret talks with defence chiefs tomorrow to discuss possible military strikes against Iran. A high-level meeting will take place in the Ministry of Defence at which senior defence chiefs and government officials will consider the consequences of an attack on Iran. It is believed that an American-led attack, designed to destroy Iran's ability to develop a nuclear bomb, is "inevitable" if Teheran's leaders fail to comply with United Nations demands to freeze their uranium enrichment programme. Tomorrow's meeting will be attended by Gen Sir Michael Walker, the chief of the defence staff, Lt Gen Andrew Ridgway, the chief of defence intelligence and Maj Gen Bill Rollo, the assistant chief of the general staff, together with officials from the Foreign Office and Downing Street. The International Atomic Energy Authority, the nuclear watchdog, believes that much of Iran's programme is now devoted to uranium enrichment and plutonium separation, technologies that could provide material for nuclear bombs to be developed in the next three years. The United States government is hopeful that the military operation will be a multinational mission, but defence chiefs believe that the Bush administration is prepared to launch the attack on its own or with the assistance of Israel, if there is little international support. British military chiefs believe an attack would be limited to a series of air strikes against nuclear plants - a land assault is not being considered at the moment. But confirmation that Britain has started contingency planning will undermine the claim last month by Jack Straw, the Foreign Secretary, that a military attack against Iran was "inconceivable". Condoleezza Rice, the US secretary of state, insisted, during a visit to Blackburn yesterday, that all negotiating options - including the use of force - remained open in an attempt to resolve the crisis
.
More ...
---------------------------------------------------------------------------------
Blix: Iran Years Away From Nuclear Bomb:
Former U.N. chief weapons inspector Hans Blix said Monday that Iran is a least five years away from developing a nuclear bomb, leaving time to peacefully negotiate a settlement.
US will Find Another Excuse to Target Iran :
The United States is firm in its plans to launch a military operation against Iran, said Kazim Jalali, a spokesman for the Iranian Parliament's Commission of Foreign Affairs, adding the United States would find another reason for its military operation even if the nuclear plants were immediately shut down.
Iran to test more weapons in wargames: TV:
Iran said on Monday it would test fire a powerful torpedo and more missiles as part of a week of wargames in the Gulf, the spokesman for the naval manoeuvres told state television.And then some propaganda from the war-mongering hysterics.
No more pussyfooting around Iran:
Not only is Iran arming paramilitary groups in neighbouring states, it has been implicated in terrorist actions as far afield as London and Buenos Aires. To borrow a metaphor from Lenin, Iran is exporting its internal contradictions.
And Prior To The March 2006 Deadline [Summary Recap]:
As
Iranbodycount
publishes its findings
Iran Consequences Of War
: "This briefing paper provides a comprehensive analysis of the likely nature of US or Israeli military action that would be intended to disable Iran's nuclear capabilities. It outlines both the immediate consequences in terms of loss of human life, facilities and infrastructure, and also the likely Iranian responses, which would be extensive", a US poll [
Americans think Iran may use nukes
] reports that eight out of 10 respondents predicted Iran would provide a nuclear weapon to terrorists to attack the United States or Israel. Six out of 10 respondents said Iran itself would deploy nuclear weapons against the United States ... as Ray McGovern asks
Who Will Blow the Whistle Before We Attack Iran?
- With no perceptible demurral from inside the government, George W. Bush launched a war of aggression, defined by the Nuremberg Tribunal as "the supreme international crime, differing from other war crimes only in that it contains within itself the accumulated evil of the whole"-like torture, for example.
[... John Pilger [
Iran: the next war
]: "Has Tony Blair, our minuscule Caesar, finally crossed his Rubicon? Having subverted the laws of the civilised world and brought carnage to a defenceless people and bloodshed to his own, having lied and lied and used the death of a hundredth British soldier in Iraq to indulge his profane self-pity, is he about to collude in one more crime before he goes." ...]
Then there's former UK Foreign Secretary Douglas Hurd, who has recently said [
Iran may need force, warns Hurd
] that Britain cannot "realistically" rule out using military force against Iran over its nuclear programme.
Then there's Russia: Amid the escalating crisis around Iran's nuclear programme, Russia said last week [
Russia confirms missile defence contract with Iran
] that it will still arm Tehran with missiles that can secure nuclear facilities from attacks ... while Russian political expert Mikhail Delyagin [
Russian Political Expert Predicts US Missile Attack on Iran
] speculates that the U.S. will launch a missile attack against Iran this summer ... as Russia voices strong opposition to sanctions against Iran [
Russian Foreign Minister voiced here Wednesday his country's strong opposition to any possible sanctions against Iran
] ... as
Russia Warns U.S. Against Striking Iran
: Russia's top military chief today warned the United States against launching a military strike against Iran and a top diplomat voiced hope that close cooperation with China could help resolve the Tehran nuclear crisis.
Then there's China: China said last week [
China welcomes Iran-Russia nuclear talks
] that it welcomed talks between Iran and Russia next week on plans to defuse the crisis over Tehran's atomic programme, but refused to say whether it would join the meeting.
And Iran's responses: Ahmadinejad vows [
Iran poised to retaliate against UN referral
] his country will continue on the road to victory, labels Bush warmonger who should be put on trial, while Iranian Vice President Esfandyar Rahim Mashaee said [
Iran dismisses US threat over nukes
] "We are not afraid of attacks by the United States or by other countries on Iran's nuclear installations because we have nothing to hide, we have no installations to produce nuclear weapons." ... as Iran resumes enrichment work: "Iran has continued its nuclear drive within the framework of the International Atomic Energy Agency and the NPT, but if we see that you want to deprive us of our right using these regulations, know that the people will revise their policy in this regard,"
Ahmadinejad said
.
And the US/Israeli responses: [
Mofaz: Iran combining radical platform with nuclear weapons - danger for Israel
] ... Pimping a war [
IDF Intelligence Chief claims Iran Implementing Concrete Plan to Destroy Israel
] ... as
US threatens Iran with new sanctions
: Threatening new sanctions, the United States accused Iran on Wednesday of defying the world by resuming uranium enrichment for nuclear fuel without resolving suspicions it secretly wants to build atomic bombs ... meanwhile
Rice Says Iran Is Openly Defying The World
: Speaking at a hearing of the U.S. Senate Foreign Relations Committee, Rice said Washington is examining the full range of possible punitive sanctions on Iran, as she asks for $75M to foster democracy in Iran:
Secretary of State Condoleezza Rice asked Congress on Wednesday for $75 million this year to build democracy in Iran
, saying the U.S. must support Iranians who are seeking freedoms under what she called a radical regime. Another U.S. Coup In Iran? ... In a private meeting with European diplomats this week,
a former senior U.S. official raised the idea of launching a dozen B2 bombers in an air raid
aimed at crippling key Iranian nuclear facilities ...
Elsewhere, former House Speaker Newt Gingrich says [
Facing a potential nuclear holocaust at the hands of Iran
] the United States must do everything in its power to bring about regime change there, even if it means invading that nation ... as the World Jewish Congress launches a campaign against Iran [
World Jewish Congress launches anti-Iran campaign
] following the nuclear crisis and the anti-Semitic statements of Iran's president, Mahmoud Ahmadinejad. Further, the U.S. House of Representatives on Thursday passed a resolution [
House condemns Iran's nuclear program
] condemning Iran for its nuclear program, and urging the international community to apply sanctions to deny it the ability to develop atomic weapons ... Moreover,
Bush now planning huge propaganda campaign in Iran
: The Bush administration made an emergency request to Congress yesterday for a seven-fold increase in funding to mount the biggest ever propaganda campaign against the Tehran government, in a further sign of the worsening crisis between Iran and the west ... and
US prepares military blitz against Iran's nuclear sites
: "This is more than just the standard military contingency assessment," said a senior Pentagon adviser. "This has taken on much greater urgency in recent months ... and again,
Iran is prepared to retaliate, experts warn
: Iran is prepared to launch attacks using long-range missiles, secret commando units, and terrorist allies planted around the globe in retaliation for any strike on the country's nuclear facilities, according to new US intelligence assessments and military specialists ... as the propaganda persists:
Pentagon plans to derail Iranian atomic bomb test
- Iran has drawn up designs for a deep underground tunnel with remote-controlled heat and pressure sensors as part of what Western intelligence officials believe are preparations for a secret atomic test.
The French response: Propaganda ?
France accuses Iran over nukes
: The French foreign minister has accused Iran of pursuing a clandestine military nuclear programme ... while French Foreign Minister Philippe Douste-Blazy branded Iran's nuclear programme [
Selling a war?: Iran nuclear programme is 'military'
]for the first time today as a "clandestine, military" project.
According to Mike Kress [
The Urgency of Now: Stopping the War on Iran
], the neo-cons will use their tool at the UN, Ambassador John Bolton, to help create an international crisis and thereby justify attacks on Iran. Though there's no evidence to prove that Iran has a nuclear weapons program, Iran's refusal to halt its lawful nuclear programs will become the pretext for America's next unnecessary war. And Thomas Harding argues [
'10,000 would die' in A-plant attack on Iran
]: More than 100 American bombers, many based on carriers in the Gulf, would take part in a huge simultaneous surprise air attack on 20 key nuclear and military facilities.
Finally, in its suitably well-timed wisdom
Amnesty condemns Iran's treatment of ethnic minorities
: The administration of President Mahmoud Ahmadinejad has come under severe criticism from Amnesty International in a report entitled "New government fails to address dire human rights situation", which was published this week.