Conspiracies as Fantasy's Reality Support
At the
Dissensus
forum, poster Blunt writes:
"
I'm wondering to what degree the prevalence of easy conspiracy theories is an inevitable result of how much of the West's experience of the world is mediated. Mediation creates for us the illusion of understanding 'how things work' on a macro-level, but the process of mediation (especially where mass media are concerned) typically - inherently? - involves the subject matter being wrapped up into a tight story, with beginning, middle and end, good guys and bad guys etc. This makes the message that much more palatable (and impactful) - but it generally doesn't have that much to do with the real world." "A story is defined as much by what it excludes as what it includes, and real life tends to be rather more subtle than an episode of 24. It's usually the absence of these shades of grey that makes most conspiracy theories ring fairly hollow for me; it's their very consistency and narrowly-defined coherence that makes me doubt their veracity." "I think Alasdair Spark summed up this idea best at the event I mentioned upthread. He concluded his part of the evening by saying: "I'm not sure I believe in 'truth' at all; which is not to say that I don't believe in reality." How often have I thought the same; but seldom expressed it so well
."
"Jake ... it's Chinatown"
T
he "perplexity" of the conspiracy "phenomenon", its symbiotic structure of belief, does have implications at the narrative (and postmodern) level. We can dismiss conspiracies as
literal
impossibilities but nonetheless an unresolved tension remains which suggests that simply rejecting them outright as obscurantist delirial raving is
also
reactionary.
And isn't what Blunt above defines as "mediation" yet another term for
culture
generally, actual social quotidian reality, itself a mere cultural construction, of the synbolic network of the Big Other? And if he believes that all of this is mere illusion [as he suggests above], a dream world, that serves to mask a real world behind it [quote: "
but it generally doesn't have that much to do with the real world
"], then doesn't HE TOO believe that the everyday social world we inhabit is a manufactured conspiracy serving to hide the
really
real (eg the world of power and capital) that lies behind it (analogous, for instance, to
The Matrix
narrative, among numerous other pomo conspiracy film narratives: the list, in fact, is endless)?
The problem here is that one cannot actually or simply
separate
fantasy from reality (to say, for example, that "
this here is fake, but that there is real
" etc): reality is dependent for its very consistency on fantasy, on phantasmatic support - if you "remove" the illusion, reality too collapses, and
vice versa
. In other words, "real" reality is
structurally
inaccessible in and of itself - the closer you get to it the more it distorts. This impossible-but-true phenomenon of the inaccessibility of reality, of course, has been well known in modern science since the discovery of Quantum Mechanics and Heisenberg's Uncertainty Principle, and in psychoanalysis since Freud's and Lacan's theories, and, incidentally, in political economy since Marx's analysis of the
unrepresentability
, the abstract nature, of power and capital.
So the paradox of conspiracies [and debates about them] is that they establish an ontological conflict between, on the one hand, a reality in which the sources of power, capital, corruption, etc are revealed or exposed, and on the other hand, a reality in which a perceptual obsession with secretive cabals and subterranean forces behind the everyday experiences is evidence of paranoia, hysteria, insanity. Conspiracy stories and narratives endeavour to map the "
unrepresentable negative sublimity of Capital
" (Jameson), so invoking a tension between an analysis of the impersonal forces of power and capital, and an "explanation" of power that concentrates on the actions of a mysterious, specific group or cabal.
[And isn't Sparks' sentiment, which Blunt quotes above, the ultimate in postmodern disavowal of belief, viz "
I know that there is no ultimate truth or reality, but nevertheless I privately believe that there is .
.."?? ie. he
too
believes in the notion of an underlying conspiracy in spite of his "disavowing" of it.]
The rational difficulty that arises with the outright rejection of all conspiracies of whetever ilk - because they're too "simple" or too "ridiculous" or just downright paranoid and devoid of "common sense" (another ideological construction) - is that the very power relations that conspiracies hint at or point to
are also rejected
, the worlds of social relations are
depoliticised
, the real of social power is rejected outright: such a reactionary move is thus away from the collective-political and towards the personal-subjective - one seeks refuge in personal fantasies [eg the imaginary symbolic of New Ageism, etc], which then become the "real" while the "outside" world itself becomes a "fantasy", a dream, a crazy hallucination of meaningless phantasms, appearances and floating signifiers. The result of such a retreat into "solipsistic narcissism", into a limitless fantasy Ego, is the pathology of dissolving all analyses of actual power relations in the external world into mere "subjective neurosis", a reversal of the true state of affairs.
The world of power and capital, however abstract, is
real
. It is contemporary, postmodern culture, and the ideology underlying it, that seeks to "normalise" itself by disavowing this reality, so rendering this cultural phantasm itself as "natural" and "common sensical" and Real: we have to face facts, we have to recognise limits, we have to play the game,
this is all there is
, etc. Conspiracies about the power relations underlying that culture serve to challenge and undermine it, and so are therefore attributed to delusion.
----------------------------------------------------------------------------------------
And at a time when a majority of, for instance, Americans, now believe that they were betrayed, manipulated, misled about the illegal invasion of Iraq, among other things, the Bush Admin having used the pretext of 9/11 and the resulting paranoid, permanent "war on terror", isn't it only inevitable that a growing number of Americans will seek out a "conspiracy theory" when their Hollywoodized fantasy world starts to collapse, the "real" of such a conspiracy serving to prop up [suturing or quilting] or regenerate such fantasies??
CNN POLE
:
Do you agree with Charlie Sheen that the U.S. government covered up the real events of the 9/11 attacks?
Yes = 82% 11,337 votes No = 18% 2,501 votes (Total: 13, 838 votes )
So.. Is it safe to come out yet
? [via
Qlipoth
]
Charlie Sheen has at least one thing in common with George Bush: His father played the president on TV for a very long time. But Charlie Sheen is not afraid to question the official story of September 11th as endorsed by George Bush. Sheen's words - and four years of hard work by 9/11 skeptics - are making a difference. It is suddenly allowable to voice your suspicions about September 11th. The official mythology is losing its sway with the American people. Suddenly, a 911Truth.org spokesperson is invited to appear on CNN…
Martin Sheen's son, Charlie Sheen: "
We're not the conspiracy theorists on this particular issue. It seems to me like 19 amateurs with box cutters taking over four commercial airliners and hitting 75% of their targets, that feels like a conspiracy theory. It raises a lot of questions."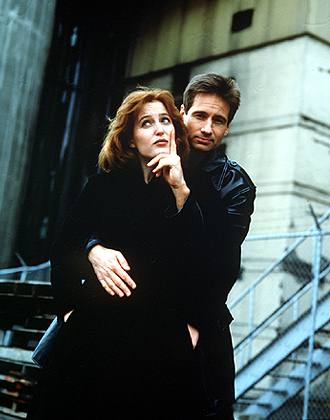 "It feels like from the people I talk to in and around my circles, it seems like the worm is turning… It is up to us to reveal the truth. It is up to us because we owe it to the families, we owe it to the victims. We owe it to everybody's life who was drastically altered, horrifically that day and forever. We owe it to them to uncover what happened." "There was a feeling, it just didn't look any commercial jetliner I've flown on any time in my life and then when the buildings came down later on that day I said to my brother 'call me insane, but did it sorta look like those buildings came down in a controlled demolition
?"